How Honda PACT Can Benefit Your Dealership
The Honda PACT program can help your dealership grow and profit in several ways:
Save you money and time by providing technicians devoted to your dealership
Provide technicians that can repair and diagnose vehicles efficiently and effectively on day 1
Earn recognition from American Honda for helping your community
Help increase your CSE & ACE ratings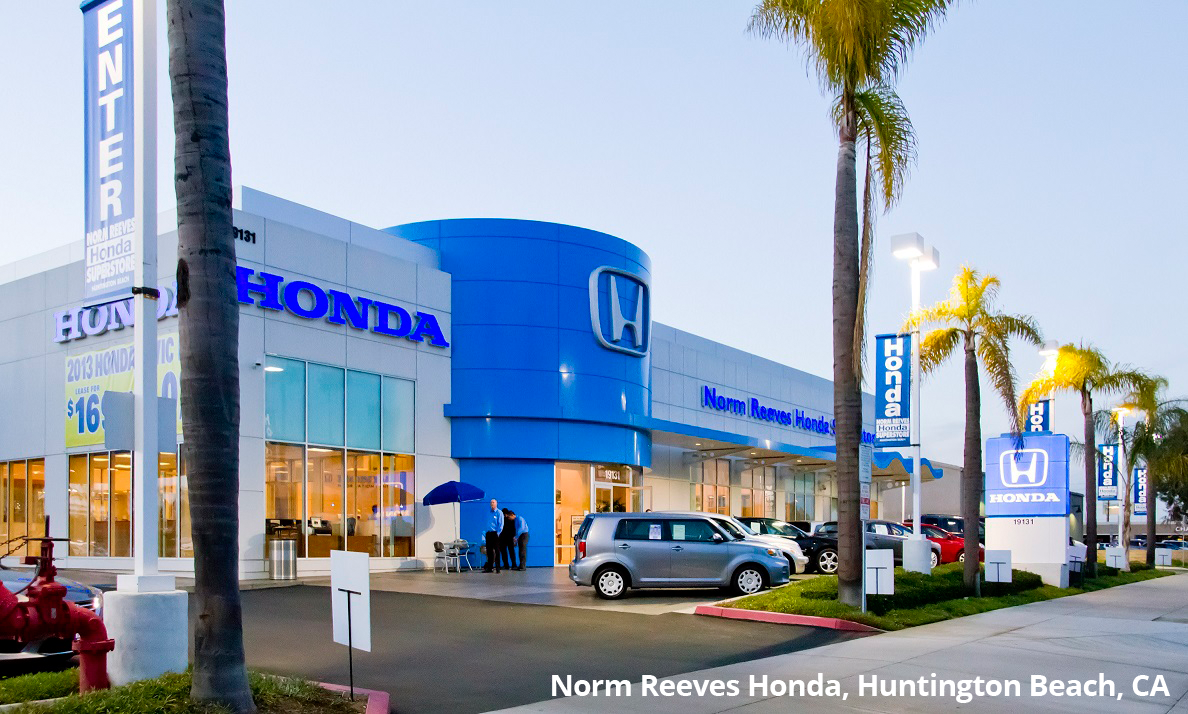 Use this calculator to estimate the cost of sending a technician to a training center. By calculating these costs, you will be able to see how much money you can save by utilizing the Honda PACT program!
This is the average number of weeks a technician would spend at the training center to complete the amount of modules a Honda PACT grad has on their first day on the job.
40 hours per work is the standard work week for a full-time employee according to the U.S. Department of Labor, U.S. Wage and Hour Division.
$100 p/night for lodging + $50 p/day for food = $150 for room & board per day x 5 days (1 week at the training center) = $750.
Cost of Travel by plane per week
$700 – A standard roundtrip flight to and from the nearest training center.
OR
Cost of Travel by automobile per week.
$150 – Standard fuel cost for roundtrip to and from the nearest training center.
Lost parts sales – $0.60 x $1.00 labor = $2,574 per week
Lost labor profit – 8 hours p/day x $110.00 (labor rate) = $880.00 x 5 days = $4,400 per week
Estimated savings per Honda PACT Graduate
$








This is what the Honda PACT program can mean for your dealership:
Qualified entry-level technicians trained by Honda-certified instructors
60% of skills training completed towards GoldStar certification
100% of self-study modules completed
Career-oriented students with either Associate's degrees or Professional Certificates earned
Honda PACT graduates increase survey scores – particularly Fixed Right the First Time
Average dealer savings is conservatively $30,000 per Honda PACT graduate
Reduces time and cost for advanced certification
Reduces technician turnover
Honda PACT student interns are:
Typically paid hourly while they assist flat-rate technicians
Screened as high-quality potential Honda employees. The program recruits and screen applicants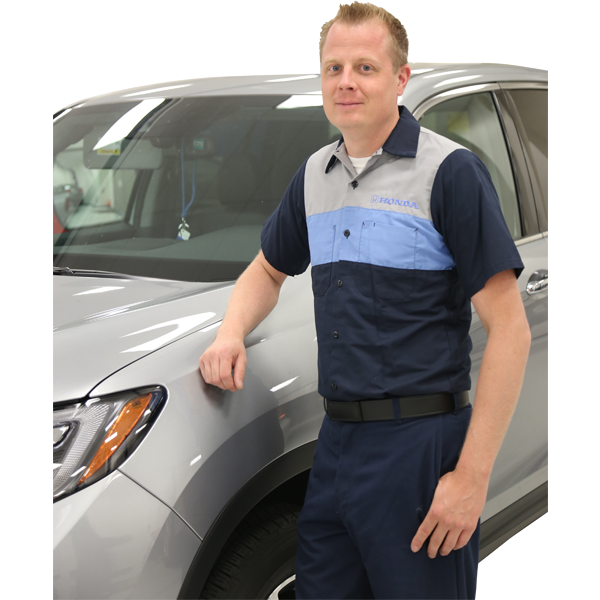 What Can Dealerships Do To Help?
Your dealership can help by providing:
Dealership representation on the program's advisory board. This board acts as a consultant to the Honda PACT program, and meets twice a year.
A master technician to supervise and reinforce the student's education during his or her internship.
For the degree program, additional tools to supplement the student's basic automotive tool set. Dealer supplied tools that will remain as your property until a specified time after the student's graduation.
Provide wages for the internship portion of the course. The wage should begin at a level that reflects the student's commitment to the program as the student's skills and productivity increase.

Testimonials
"The Honda PACT program has enabled me to accomplish my goals to be the first Honda Master Technician and Team Leader at my shop within 2 years of graduating the class of 2011."
~ Peter Chen
"What makes this program invaluable is the specific training on American Honda cars; especially on things that you can't pick up on the job like computer, fuel injection, troubleshooting and things like that."
~ Dave Klenk, Honda PACT program graduate, Honda Santa Ana, Santa Ana, CA
"The Honda PACT program is something people should look into. It's a great way to grow your own techs, basically. And usually, once they graduate, you've got a technician who's 100% trained in Honda. And if you treat him well, he's not going anywhere."
~ Manny Diaz, Braman Honda, Miami, FL
"Honda PACT program helps us get technicians. We have 5 guys it would have been difficult to recruit. They're very loyal to us, we've made an investment in them and enabled them to grow. A couple of the guys that have been in Honda PACT a couple of years are our best techs. They've learned everything about the Honda line and the Honda product. They bleed Honda blue."
~ Steve Ball, Rick Case Honda, Davie, FL
"I recommend the program highly. The faculty dedication is very high and they work hard. I would say that dealers couldn't go wrong by getting involved with it."
~ David Bergherm, Service Manager, Honda of Pasadena, Pasadena, CA
"As a Veteran of the Armed Forces, I had a plethora of opportunities that I could pursue using my Post 9/11 G.I. Bill. I researched multiple technical schools such as UTI and WyoTech. Ultimately, I decided to choose the Honda PACT program because of the location, the incentive that I could possibly obtain not only numerous Honda Factory trained Certifications, but also with the completion of my general education courses (at the same location, San Diego Miramar College) a Associates Degree of Science in Automotive Technology. The PACT program helped obtain the skills and training I needed in my professional career as an Automotive Technician and I, myself, look forward to the possibility of one day shaping the young minds of future technicians as an instructor of the PACT program."
~ Benjamin D. Honda PACT program Graduate 2015